Chinese markets are tanking on the risk of the Chinese Communist Party losing power. 
Protesters angered by strict anti-virus measures called for China's powerful leader to resign and markets have opened risk-off. Authorities in at least eight cities struggled to suppress demonstrations on Sunday that represent a rare direct challenge to the ruling Communist Party.
Police using pepper spray drove away demonstrators in Shanghai who called for Xi Jinping to step down and an end to one-party rule.
The main contract for FTSE China A50 Index tumbled by more than 3%. Hang Seng Index opens down 3.26%, Tech Index dips 4.5%, tech stocks are dropping, -7%, Tencent, Meituan, and are down 5%.
The US Dollar has benefitted from the risk-off moves: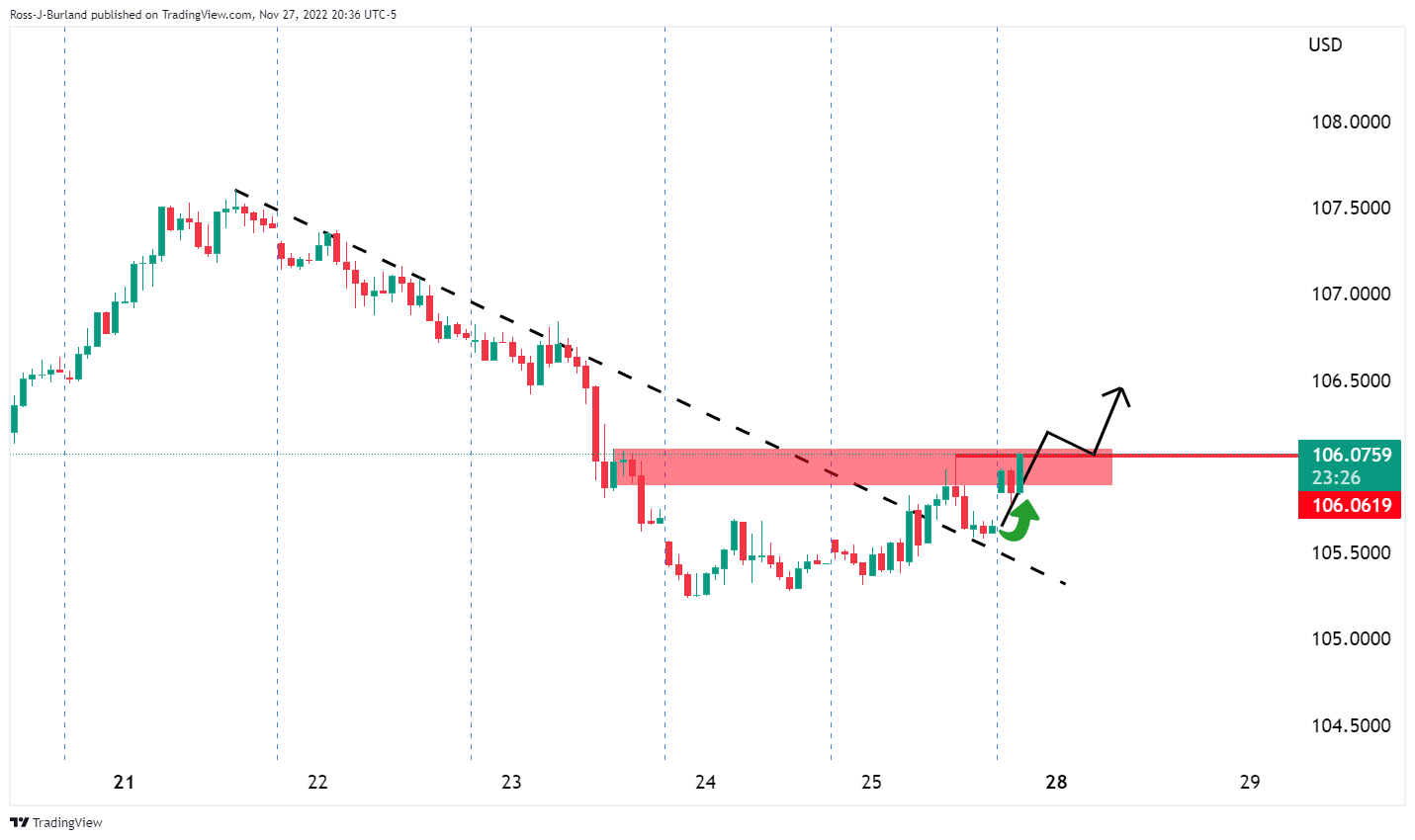 AUD/USD has broken key trendline support: