–  First you need install EA to your MT4, copy EA (ex4 file) to Experts folder of MT4.
 –  Download "Tradingview to MetaTrader" App here, then extract all file to your PC
 –  Open file "How to get Tradingview link.png", follow step to step to get link, the run file TradingviewToMetaTrader.exe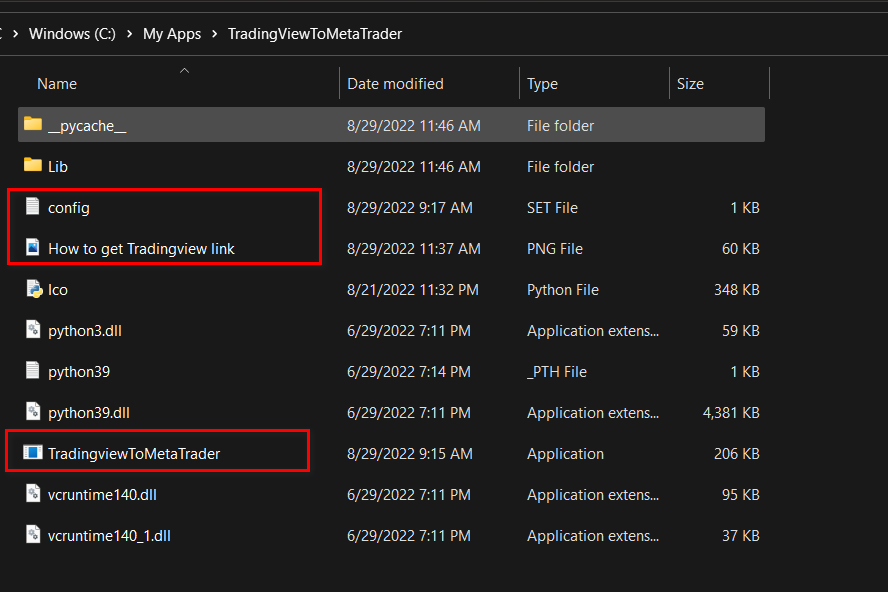 –  If the App not work, then you must install "Microsoft Visual C++ 2015 Redistributable", download file here or at link . Skip the step if your Windows did install it before. 
 –  The App is only support Windows, but not support for Windows 7 and lower.
 –   Do not close TradingviewToMetaTrader Apps when run EA on MT4 / MT5.
Expert Parameters
– Alert Name of Tradingview: input your list your alert name from Tradingview which use to open order
– Point Factor for increase point size: input with format [Symbol]:[Factor], use comma to input more. Example: 10, BTC LTC:1000, XAU:100 => it mean all pair have BTC or LTC use factor 1000, pair have XAU use factor 100, other use factor 10
– Picture below is all keyword to use for alert.
–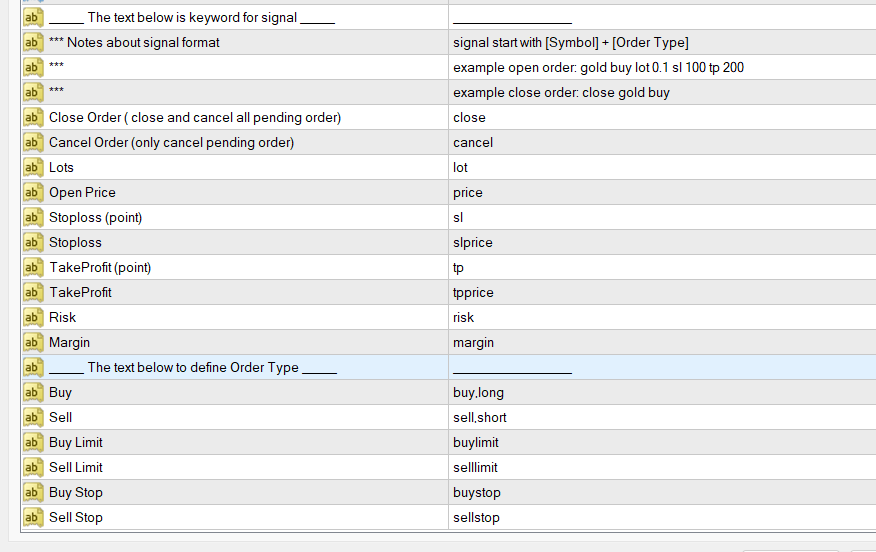 – Open order format start with [Symbol] [Order type] + other option. Example: XAUUSD buy lot 0.1 sl 100 tp 200
– Close order format start with [CloseOrder] [Symbol] [Order type] . Example: Close XAUUSD buy  -> EA will close all buy orders of  XAUUSD 
– Cancel order format start with [CancelOrder] [Symbol] [Order type] .  Example: Cancel XAUUSD buylimit  -> EA will cancel all buylimit orders of  XAUUSD
Demo version at bottom page only work with demo account and symbol EURCHF.
If you have any questions, contact me via private message or telegram